area+ baxter garage was founded in by architect Pavlos Antoniades and interior designer Christiana Markidou Antoniadou as a platform for their vision of interior design which creates comfortable and sophisticated, intimate spaces for working and living.
We believe that our living spaces inspire and influence our psyche and soul. Driven by the pursuit of quality, we created area+ collections, and mono brand store Baxter garage, sourcing furniture and accessories from the best contemporary designers and brands in the world.
We represent and sell contemporary and modern furniture by Baxter, Meridiani, Baltus, Baker, Baccarat, JNL, XVL, Gervasoni, Letti&Co, CasaMilano, Porta Romana, Gardeco, Glasitalia, Henge, Jerome Abel Seguin, McGuire, Il Laboratorio dell Imperfetto, Vaughan and Sifas in Cyprus and internationally.
Our furniture and artifact selection are shown in a unique, innovative 600 square meter area+ baxter garage concept store in Limassol, Cyprus, near the Limassol Marina. This converted warehouse has been totally renovated and retrofitted to provide one of the most unique design and furniture venues in Cyprus.
Our collection comprises of, an eclectic and visionary range of design furniture and accessories, ranging from leather sofas and bedroom furniture to interior decorating and home furnishing concepts. We personally attend the major interior design fairs in Europe, and have formed exclusive relationships with leading design houses.
Our approach is based on an individual assessment of your design needs and interior space. We select furniture and accessories on a case-by-case basis, based on the design identity of our brands and designers.
Our clients are individuals with a high awareness of interior design and quality. They value contemporary, modern design and a sophisticated approach to luxury.
We also work with a wide range of interior designers, architects, hotels, restaurants, offices and other partners in Cyprus and internationally.
Please contact us for further information, or visit us at our Limassol Concept store.
---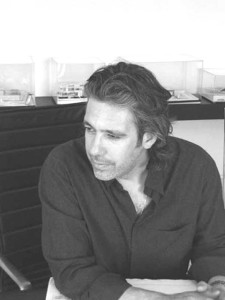 Pavlos Antoniades
Architect
Diploma in Architecture, BSc.(Hons) ARCH (1st class Honours), Diploma Arch., ARCUK                                                                                             Pavlos is an Architect with a 25 years comprehensive experience in Architectural design. He worked in London and Cyprus, before he and Architect Andreas Eleftheriou  established the Architectural Office antoniades+eleftheriou UDS. He designed and studied large scale projects in Cyprus and has cooperated with major international architectural firms as Benoy, RAMSA, EDSA  for projects in Cyprus. Several of his projects have been published in International and Local Architectural magazines.
---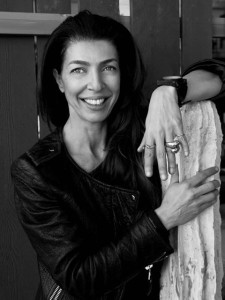 Christiana Markidou Antoniadou
Interior Designer
BA Interior Design
Christiana is an Interior Designer with 20 years of experience on Residential, Commercial and Resort projects in Cyprus. Following 10 years of running her own Interior Design Office, she established together with Architect Pavlos Antoniades, area+ baxter garage. A number of her projects have been featured in Interior and Architectural magazines.
---